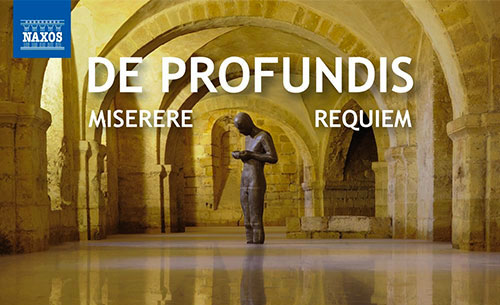 Album Review
Posted:
Wednesday 7th January 2015
De Profundis, Miserere & Requiem – Choir & Organ
Imaginative settings of the Requiem (Puccini and Pizzetti), *Miserere* (Allegri and MacMillan, the latter written in response to the former) and *De Profundis* (Pizzetti and Malipiero) are beautifully delivered on this CD. Pizzetti (d. 1968) has a tonal language evoking Bruckner; Malipiero (d. 1973) makes atmospheric use of organ and other instruments and a well-delivered baritone solo. The Allegri achieves a balance of warmth and space, and the necessary light touch. MacMillan's powerful a cappella setting brings a new perspective to the text, the agile singing being a credit to the singers and to Backhouse's lucid direction. Puccini's accompanied five-minute setting of the Requiem is captivating.
Matthew Power
Choir & Organ