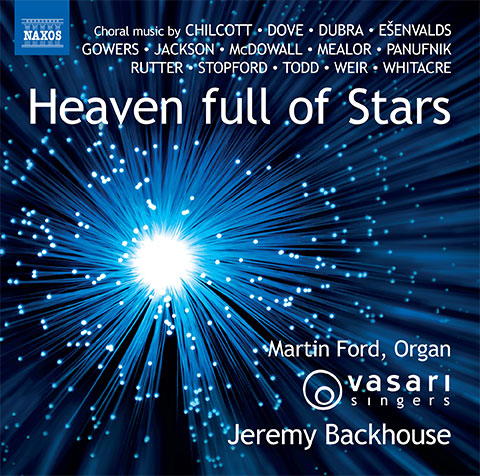 Latest News
Posted:
Friday 9th October 2020
Our new recording Heaven full of Stars is HERE!
We are delighted to announce that our new recording Heaven full of Stars has arrived!
After its release on the Naxos label on Friday 9 October there will be and official launch event online on Vasari's facebook page and Youtube Channel on Saturday 7 November at 7pm.
It is a beautiful collection of celestially themed contemporary pieces which is full of shimmering, ethereal, twinkling sounds. The starry line-up of composers includes Ēriks Ešenvalds, Judith Weir, Bob Chilcott, Eric Whitacre, Gabriel Jackson, John Rutter and many many more.
It is available to buy HERE – don't miss the chance to get hold of it as soon as possible!
You can read more about it here in our latest newsletter