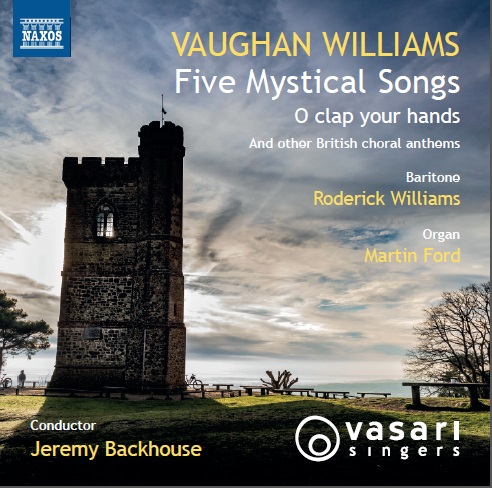 Album Review
Posted:
Thursday 10th November 2022
Five Mystical Songs – Roderick Williams
*****
I've always enjoyed singing alongside the Vasari Singers ever since I was part of the team when they won BBC Choir of the Year. Friends that I made in the choir at that time, when I was just starting out on the London singing scene in the early 1990s, have remained friends ever since. It has been very gratifying to continue this collaboration so many years later, not least to witness how Jeremy has managed to maintain the high standard of singing and musicianship over time, but also to see how the atmosphere of friendship and generosity remains undimmed. I look forward to my next collaboration, whenever that might be.
Roderick Williams, Baritone