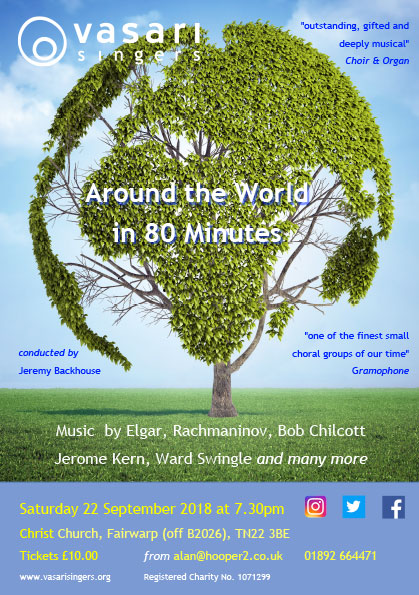 Share Event
Around the World in 80 Minutes
Saturday 22nd September 2018
7:30pm
Christ Church, Fairwarp, Maresfield, Uckfield, TN22 3BE.
Concert Details
We start our 2018-19 season with a favourite Vasari Singers combination – a lovely country church with an exquisite mixed programme to include works by Rachmaninov, Ešenvalds, Pearsall and Delius.
You can buy tickets from alan@hooper2.co.uk or by calling 01892 664471.
Location