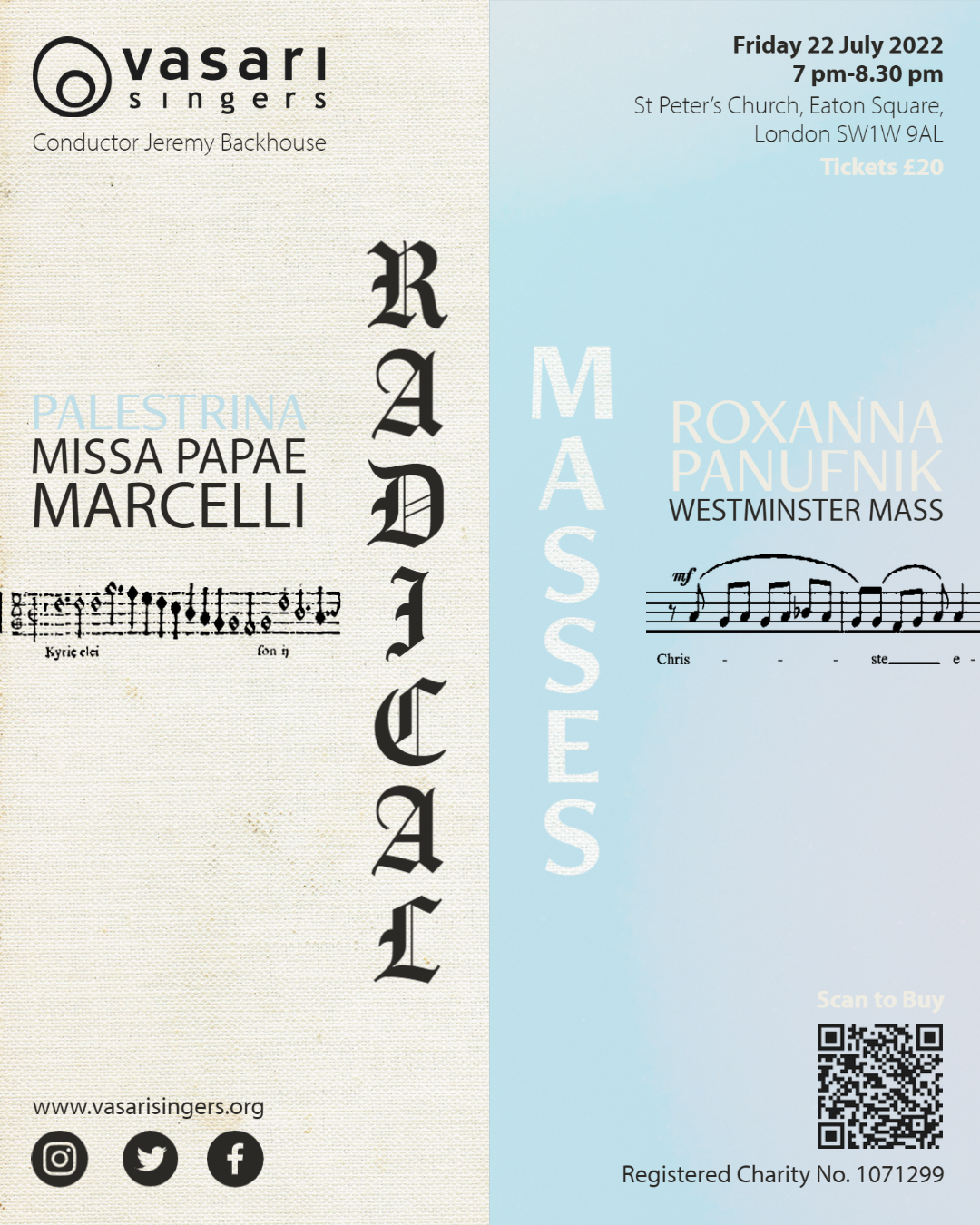 Share Event
Radical Masses
Friday 22nd July 2022
7:00pm
St Peter's Church, Eaton Square, London
£20 +80p booking fee (concessions available)
Concert Details
Join Vasari Singers and Jeremy Backhouse for an innovative choral concert.
In the first half, Palestrina's greatest and revolutionary work, Missa Papae Marcelli, completed in 1567, which combines all the most glorious features of renaissance a cappella music. This work of musical splendour is as fresh today as when it was written.
And after the interval, Roxanna Panufnik's joyous Westminster Mass, commissioned in 1998 to create a work that would speak to as many people as possible. The style of writing is both contemporary and utterly compelling. The scoring for organ, harp and tubular bells lends the work a luminous and ethereal feel.
This concert is dedicated to our former member, Andrew Angus, who passed away in 2021.
Location