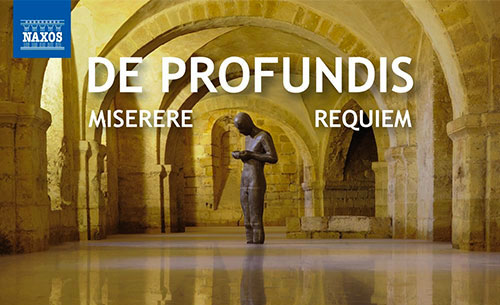 Latest News
Posted:
Friday 10th October 2014
New CD Release – De Profundis, Miserere, Requiem
These three pairs of sublime choral settings span well over 350 years. The earliest is Allegri's Miserere, a work considered so precious it was kept secret until Mozart heard it and famously transcribed it from memory. James MacMillan's 21st century companion piece is a transcendent reply to this challenge from history. Find out more.