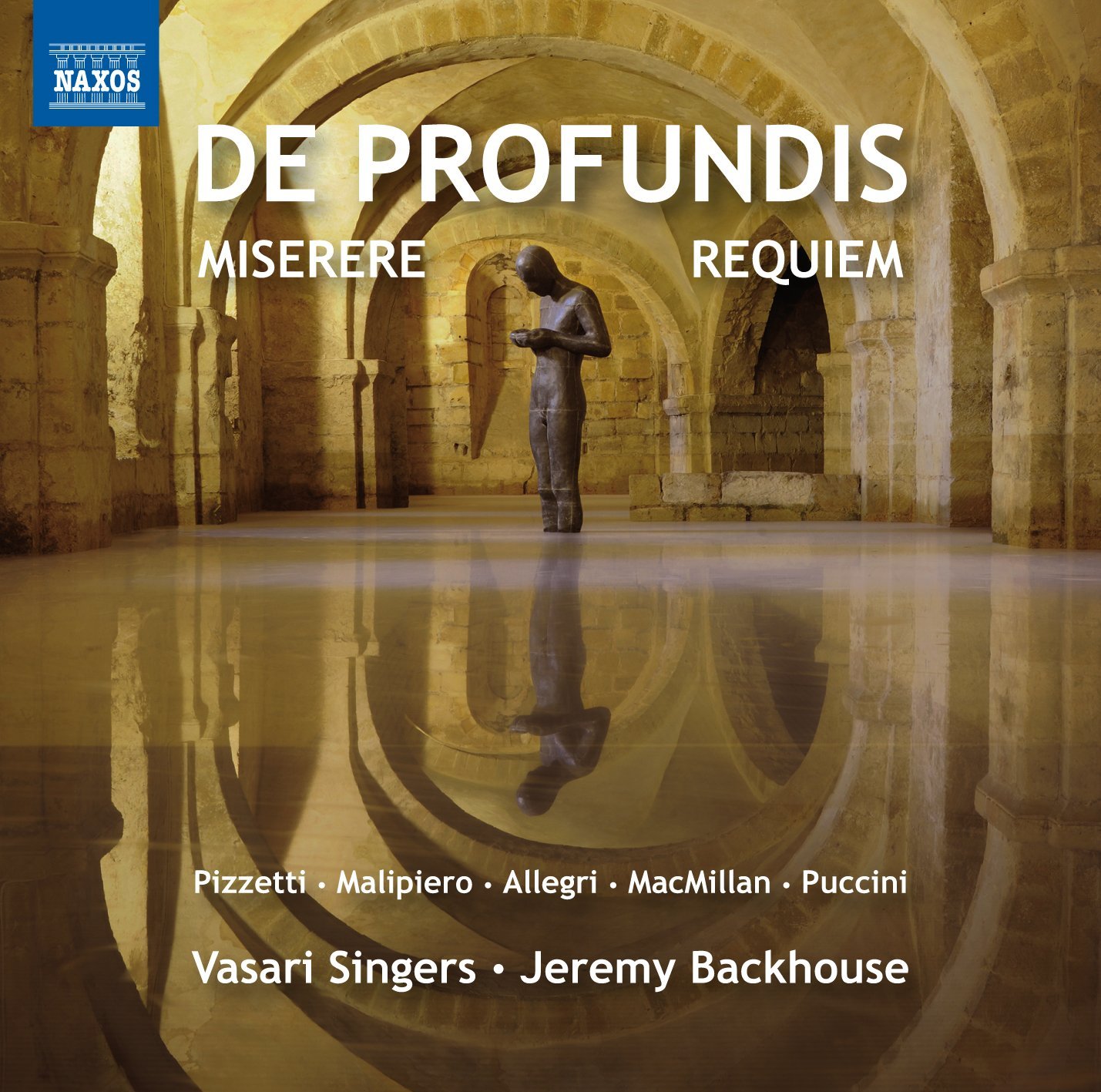 Share Album
Run Time: 70.00
Release Date: 2014
Label: Naxos
ASIN: B00NWZITG2
De Profundis, Miserere & Requiem
£7.50
Delivery is charged at current Royal Mail prices. FREE on all orders over £30.00.
Dispatched within 2-4 days of purchase.
De profundis Pizzetti

5.23

De profundis Malipiero

4.34

Miserere mei, Deus Allegri

13.27

Miserere MacMillan

12.33

Requiem for chorus, solo viola & organ Puccini

5.38

Messa di Requiem Pizzetti

28.25
Album Details
These three pairs of sublime choral settings span well over 350 years. The earliest is Allegri's Miserere, a work considered so precious it was kept secret until Mozart heard it and famously transcribed it from memory. James MacMillan's 21st century companion piece is a transcendent reply to this challenge from history. Malipiero's and Pizzetti's resumption of a fractured friendship resulted in their mutually dedicated but differing settings of De profundis. Puccini's brief but exquisite Requiem commemorated the death of Verdi, while Pizzetti, a late admirer of Puccini, revealed his empathy with vocal polyphony in a full setting of the Requiem Mass.