Heaven full of Stars Launch Film
Watch it on YouTube HERE
Watch it on Facebook HERE
Vasari Singers and Jeremy Backhouse are delighted to present a very special launch film (premiered on Saturday 7 November 2020 on YouTube and Facebook Premiere), which celebrates our recent recording Heaven full of Stars, released on the Naxos Label.
Vasari Singers celebrates its 40th anniversary.
The album, Heaven Full of Stars is packed with beautiful, celestially-themed music by a starry range of contemporary composer and we catch up with many of them to chat about their compositions, experiences in lockdown and much more. The film also features insights from the singers, soloists and organist Martin Ford and of course is full of heavenly music. You can watch the film by clicking on the play button below.
New Recording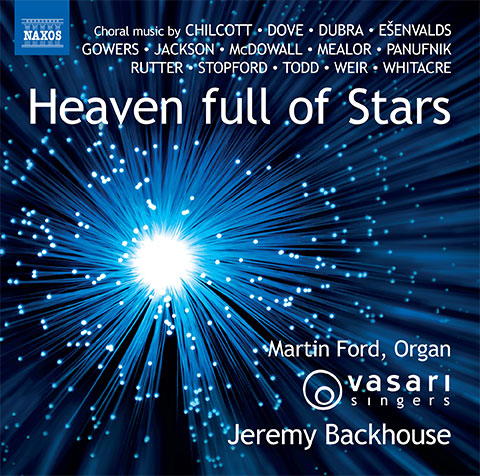 To mark our 40th anniversary we selected a sequence of anthems with starbased themes, the vast majority of which are by living composers.